Join Us Tuesday, May 23rd 2017 at Llywelyn's Pub Webster Groves for lunch or dinner. This year they will donate a portion of their sales for the ENTIRE day to Canterbury. You must mention Canterbury or bring in our flyer for us to get a portion of the bill. This is different from last year.
Click  DONATE or choose the donate tab above to donate today through  May 19th, 2017 and receive raffle ticket entries via PayPal.
This annual fundraiser supports our mission and gives you an opportunity to win some great items through our raffle.
This years items include two sets of Cardinals tickets - one set of four and one set of two, iPad Air 2, Google Home with WiFi smart plug, a waterproof, Bluetooth speaker, and a 49" Toshiba Ultra HD TV.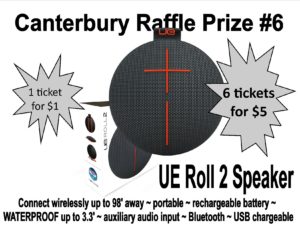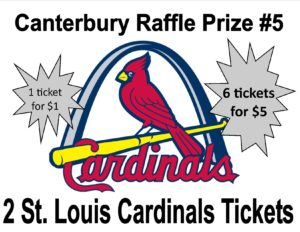 Please call or email ([email protected] or [email protected]) if you have any questions.
See you May 23rd!